Vision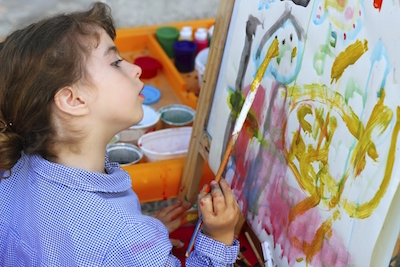 All our graduates are innovative and self-directed individuals with the skills needed to joyfully create meaning and purpose in their own lives and to serve the greater community.
The vision of Mountain Oak School is to be a place that strategically, effectively, and in partnership with the community, provides a fully-integrated, Waldorf-inspired public charter school education that reflects our core values and the values and diversity of the community.
We believe that teaching children to care for and respect the earth encourages global responsibility and promotes environmentally conscious living. The celebration of seasonal festivals is an integral part of this as children joyously experience the earth's natural cycles. By reducing or eliminating exposure to electronic media and encouraging a cooperative rather than a competitive milieu, a child's inherent creative and intellectual abilities will naturally unfold. At the heart of this approach is the recognition that teaching must be presented to children in a way which fills them with wonder, reverence and enthusiasm.
At Mountain Oak School we dedicate ourselves to teaching a Waldorf-inspired curriculum so that we may help to inspire each of our students:
To have a creative and curious mind.
To cultivate a non-competitive, physically and emotionally safe learning environment that encourages community involvement.
To develop a life-long love of learning by sparking the children's imagination and developing their capacity for independent thinking.
To maintain a warm heart and a strong sense of morality.
To nurture their own unique gifts.
To become balanced, vigorous, life affirming, and compassionate beings.
To have respect for all living things and a sensitive cultural awareness.
At Mountain Oak School our parents, teachers and staff are committed:
To protecting the innocence and integrity of childhood.
To supporting the educational philosophy at home to enhance the child's learning experience at school.
To cultivating a healthy community of teachers, families, and friends in which to educate children.