The Unique Reasons to Choose Us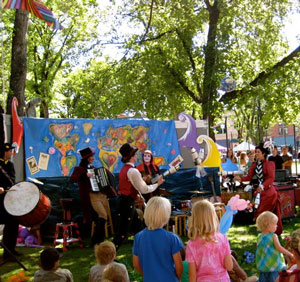 PRESCOTT, AZ
A small town haven indeed. Living in Prescott has many great benefits—fresh air, a small town feel, and a sense of real community. Prescott has consistently been ranked as one of the top ten emerging communities in the nation. It is bordered by 1.25 million acres of National Forest, is home to several large lakes, and abundant wildlife. Prescott feels safe and clean—for kids it is the best place to make friends and grow up with small town memories. Like riding your bike to the lake and catching a fish or two, or spending the day riding a horse, strolling downtown, or playing in a ball game at the field. Like most other small towns in the United States, Prescott has schools, colleges, parks, markets and shops, malls, many small boutique-like stores, and large discount stores as well. There are hospitals and clinics, halls, churches, and meeting places.
FESTIVALS
At Mountain Oak School, we embrace the changing rhythms of the calendar year through a variety of festivals and activities. We feel that participation by the children and parents in these festivals is meaningful and strengthens the community. We acknowledge the seasonal changes taking place in the natural world, and incorporate these changes into the class curriculum.
THE SCHOOL GARDEN
Mountain Oak School incorporates gardens into their curriculum. One path the general food movement has taken is through education and has been largely encouraged and supported by various schools in the city. Prescott College students carry out their passions of teaching by using a gardens as the classroom. There have been several independent studies, senior projects, and class projects based on gardens and growing food with the young children at Mountain Oak School. The benefits have been outstanding in that the children are presented with environmental education, a sense of place and a certain independence when they realize how food is grown and their power to grow it themselves and with their families.