Mission
To provide a Waldorf-inspired age-appropriate education for the whole child that emphasizes intellectual development through the imaginative, artistic and moral growth of its students. We encourage students to be lifelong learners and independent thinkers, as well as self-motivated, creative and responsible individuals who will develop the skills needed to direct their own lives and to serve the greater community to which they belong.
The Mountain Oak School community is devoted to the potential that all children carry within them. We are contributing to the future of our children, our culture, and our world through Waldorf Education:
Developing academic and practical life skills through the arts and sciences.
Empowering children to discover their gifts, enjoy a full and enduring childhood, and to pursue lifelong learning throughout their life.
Encouraging an appreciation for wonder, for beauty, and for truth.
Awakening the children's sense of self and helping them find confidence within their world.
Working together as a community of teachers and parents to create a healthy social life.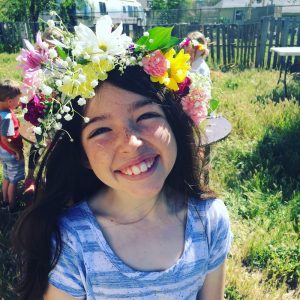 The vision of Mountain Oak School is to be a school that strategically, effectively, and in partnership with the community, provides a fully-integrated, Waldorf-inspired public charter school education that reflects our core values and the values and diversity of the community.
At the heart of this approach is the recognition that teaching must be presented to children in a way that fills them with wonder, reverence and enthusiasm. We believe that teaching children to care for and respect the earth encourages global responsibility and promotes environmentally conscious living. The celebration of seasonal festivals is an integral part of this as children joyously experience the earth's natural cycles. Throughout early childhood, reducing or eliminating exposure to electronic media and encouraging a cooperative rather than a competitive milieu, the inherent creative and intellectual abilities will naturally unfold.