National Walk to School Day! October 18th 2017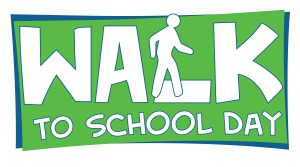 Every Year Mountain Oak School participates in the Annual Walk to School day in a joint effort with the National Center for Safe Routes to School!
The National Center for Safe Routes to School, the coordinating agency for Walk and Bike to School Day, is committed to empowering communities to make walking and bicycling to school a safe, appealing,
preferred choice for families.
ABOUT OUR EVENT:
Students, Parents and school staff will meet 45 minutes before school start time at the Gail Gardner Walmart store. Park between the Garden Center and the Auto Center.
Parents, please walk with us and leave your car there.
We will discuss pedestrian safety and more…
Together, we will start walking up Gail Gardner, cross Willow Creek Road and into Mountain Oak Charter School.
Come walk with your friends!
Click below to find the permission slip or click second link for more information:
WTSD-PERMISSION-MOUNTAIN OAK.docx